Brass Ladle with Walnut Handle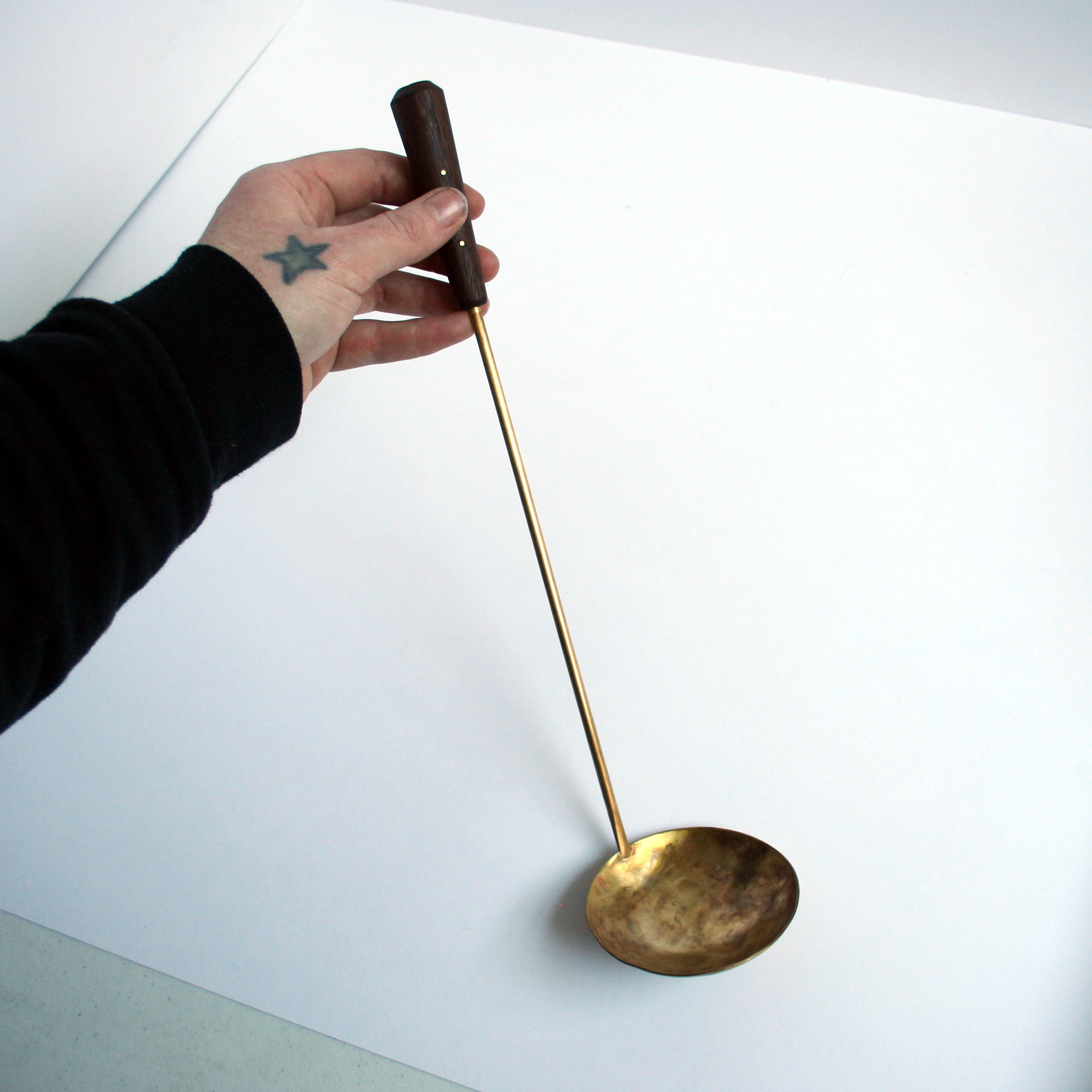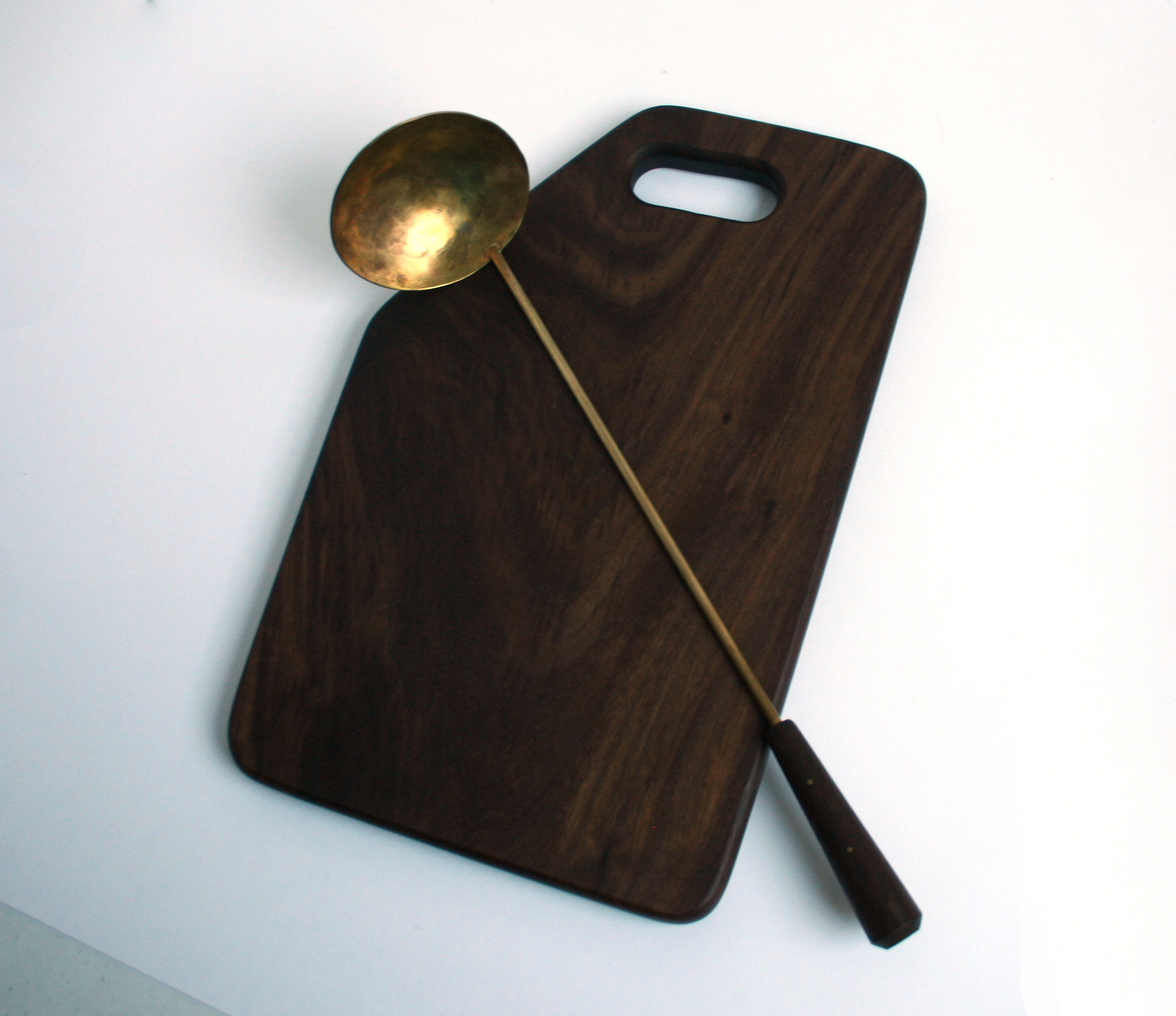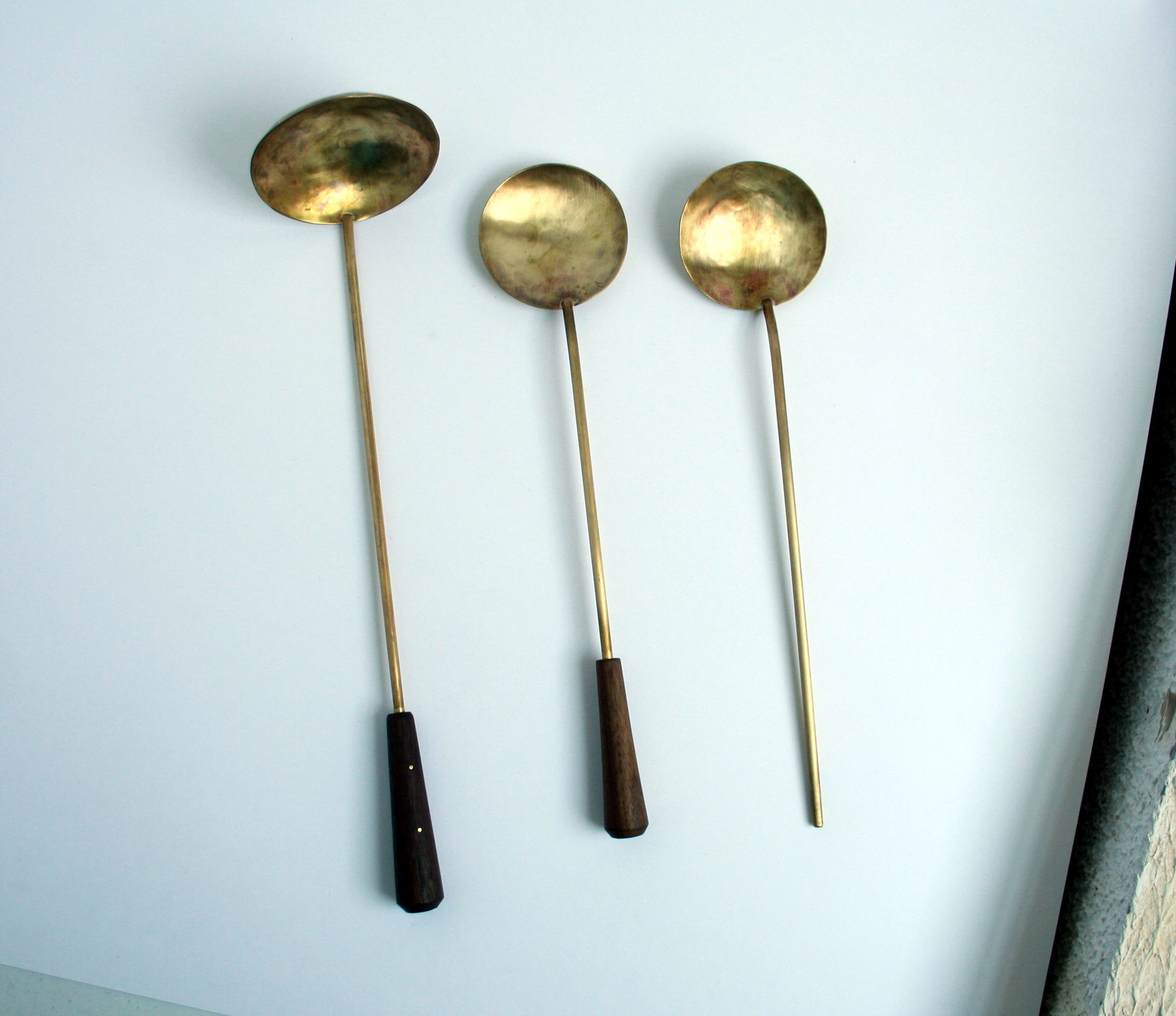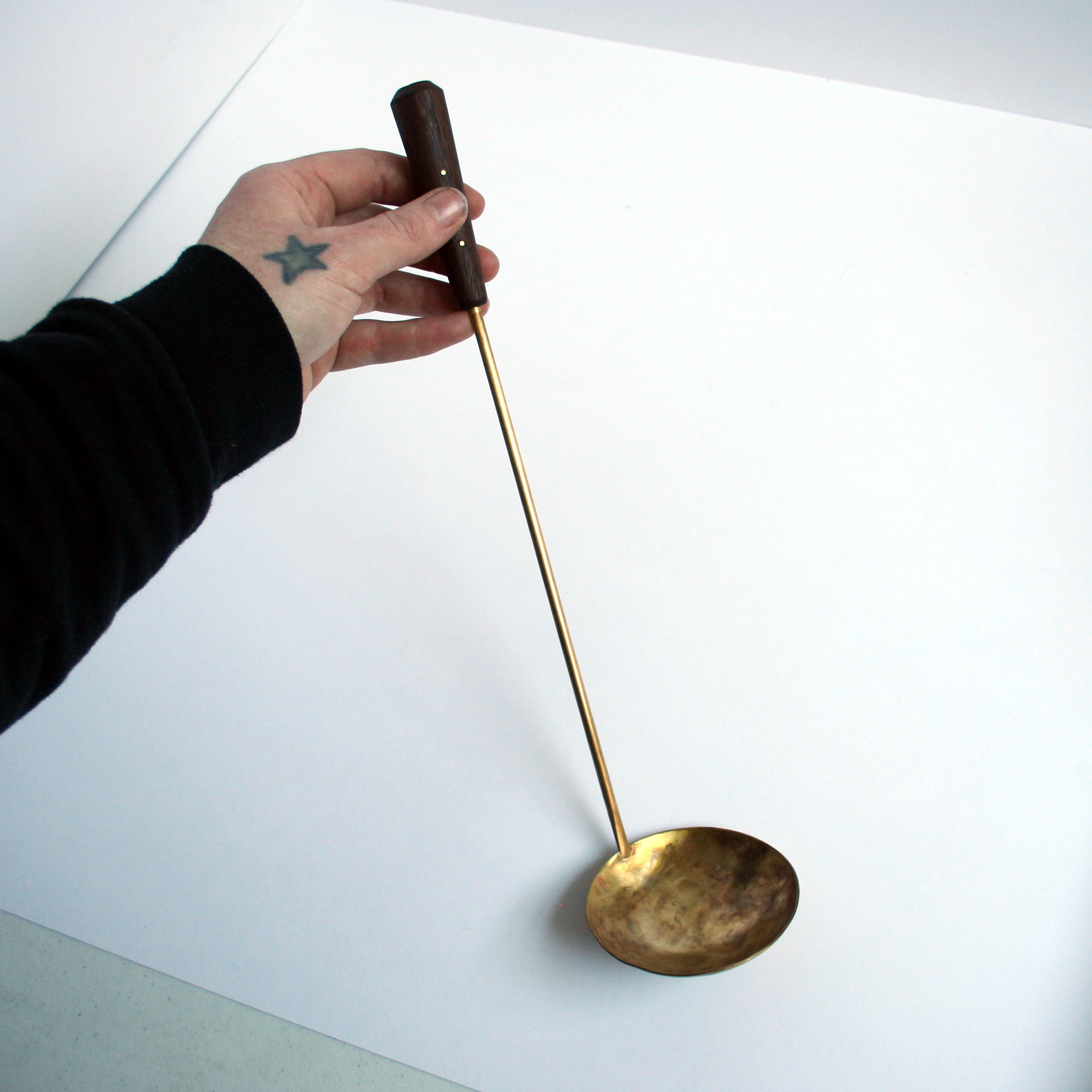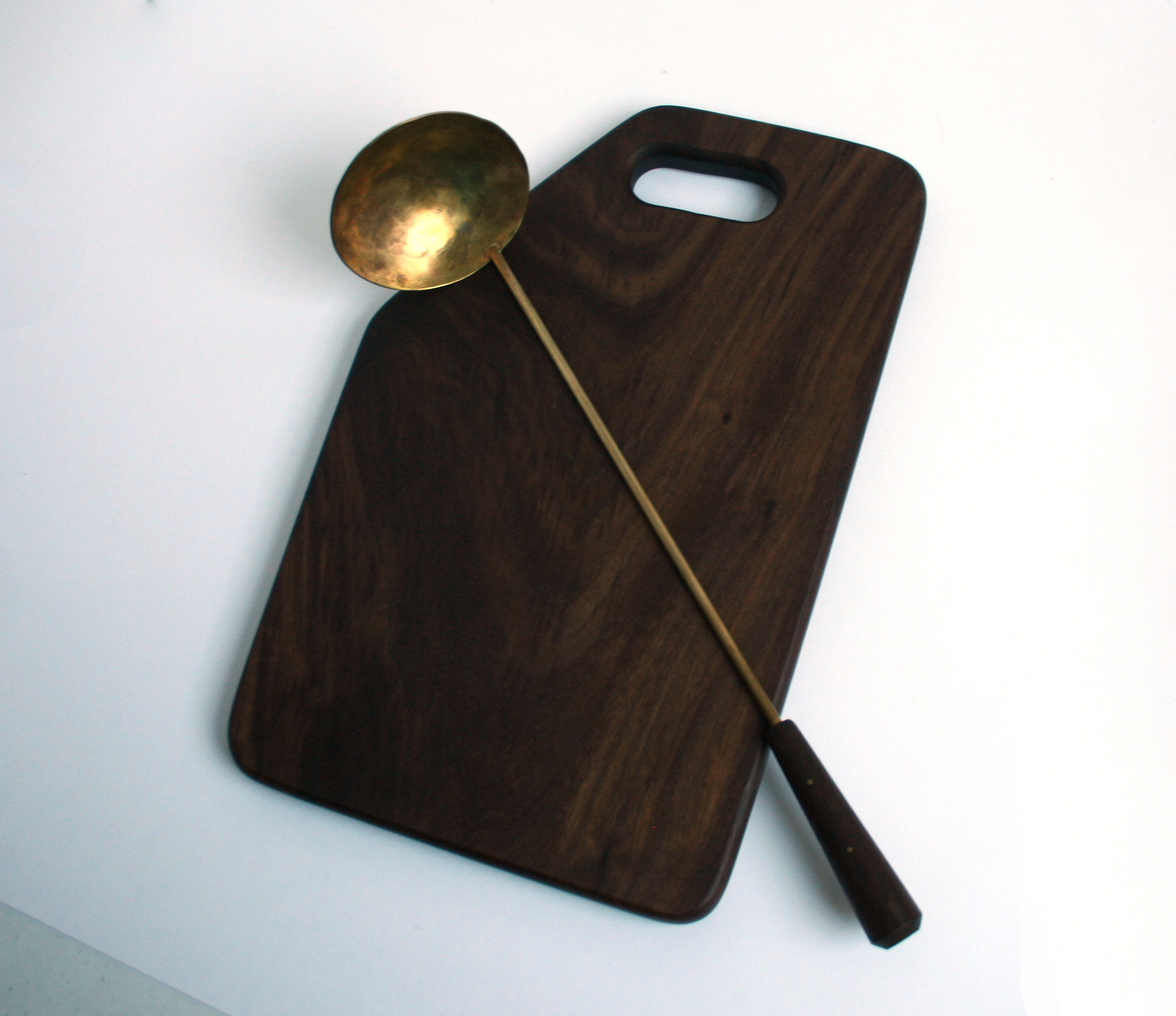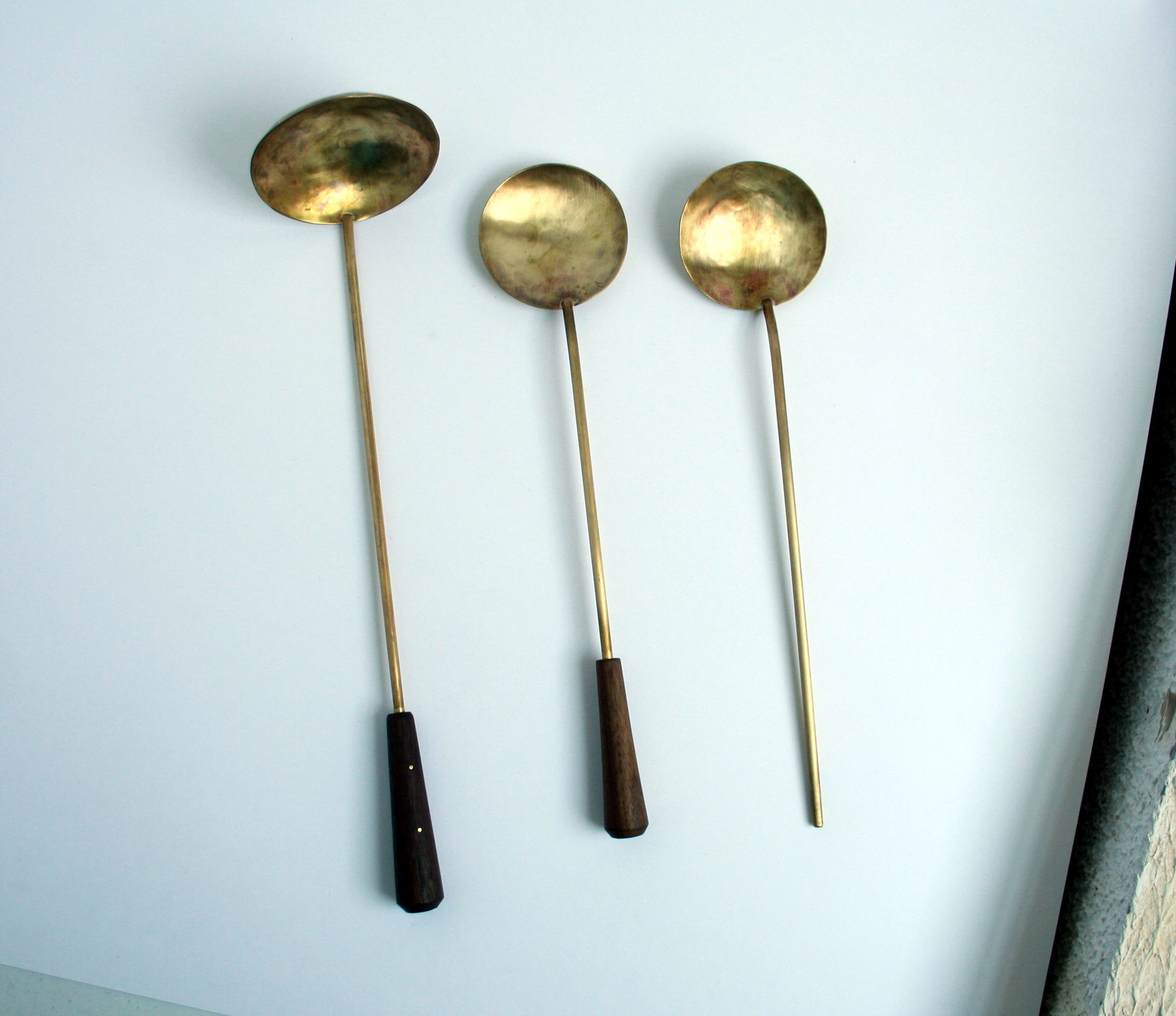 sold out
Brass Ladle with Walnut Handle
A showstopper piece for your favorite chef or host, this handmade brass and walnut ladle is perfect for cooking and serving food. Brass is hand-hammered into the bowl shape of the ladle, which holds approximately 1/4 cup. The walnut handle is finished with a hand-rubbed linseed oil and pinned with brass. Suitable for heating up to 600 degrees. Both glamorous and functional, this piece is perfect for entertaining as well as everyday use.
14" long, 3.5" spoon bowl diameter ( holds approx. 1/4 cup)
Each piece is handmade and will feature slight variations in shape or finish due to the nature of the material and process. Wash by hand with warm water and mild soap.
Handle: